I would love to help! Please take a look at my speaking video, bio, and references below. I hope you will consider me.
Speaking Video
Can't see the video? Click here.
About Brandon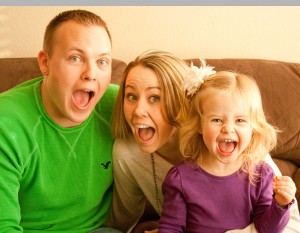 I grew up in the suburbs of Phoenix, Arizona. After an encounter with Jesus at a junior high church camp, I dedicated my life to serving Him. I have been involved in leadership roles in the church ever since.
Over the last 6 years, I have had the privilege to work in churches of all different sizes, from a brand-new church plant to some of the largest and fastest growing churches across the country. Most recently at Sagebrush Community Church in Albuquerque, New Mexico.
I am passionate about preaching and teaching the Bible. Nothing excites me more than seeing lives transformed by Jesus Christ.
I currently live in Rio Rancho, New Mexico with my high school sweetheart, Taryn, who has been gracious enough to stay married to me after 7 crazy, but awesome years. I am a very proud father of my beautiful 3-year-old girl, Ashlyn, and my brand-new baby boy Jaxon!
I love all sports, especially football. I'm a huge Green Bay Packer fan. And yes, I do own a cheese head. I also love music. I actually got started serving in youth ministry as a worship leader until I discovered my passion for preaching.
I graduated summa cum laude from Grand Canyon University with a bachelor degree in Biblical Studies. Currently, I am doing speaking gigs while working to complete a Masters in Divinity from Liberty Baptist Theological Seminary.
Booking
Thank you for considering me as a possible speaker for you event! I would love to talk with you more and answer any questions. Please fill out the form below to ask about booking.