Hey everyone. Check out my new speaking page.
As many of you know, I have recently left my position at Sagebrush Community Church. I love Sagebrush! I love all my students and volunteers like crazy. It has been an amazing ride. I have learned so much.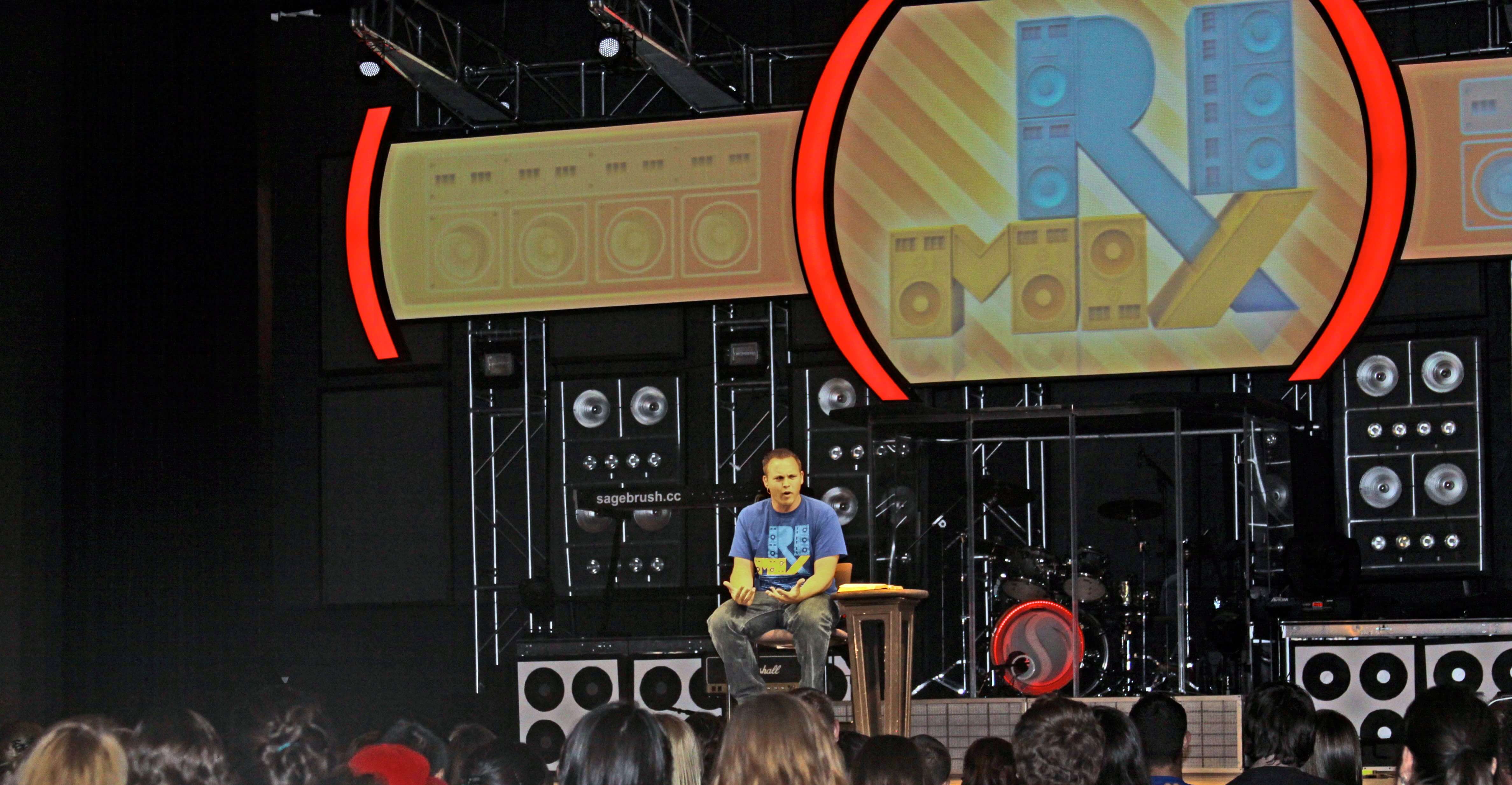 Watching this ministry grow to where it is now for the last 3+ years has been nothing short of amazing! I will never forget this time.
But for years I have been preaching to everyone, "Take you next step! Take your next step! Take your next step!" Well… I have been feeling God's call for me to take my next step.
I would be a hypocrite if I didn't step forward in faith like I have been urging everyone else to do. So I am jumping into seminary full time. Getting a Masters Degree in Divinity is something God has been prompting me to do for a while, but I have been putting it off because I loved what I was doing so much.
It is time for me to take a step of faith. So here I go! It is crazy. It is scary. But when has God called anyone to do anything comfortable?
So… back to my new speaking page. For a way to help pay for books and maybe some of tuition, I am looking for speaking gigs. If you or anyone else you know are looking for a Christian speaker for you next event. I hope you will consider me.
Thanks everyone!